Our School
Respect Martial Arts (previously known as Agoura Karate) was founded in 1992 by Conrad Ercolono. After seeing the profound effect martial arts had on his life, he wanted to create an Institute of Martial Arts, a place that perpetuates Master Ercolono's personal philosophy, "Martial Arts is unique in it's ability to instill life skills in practice. Respect Martial Arts is known for its open attitude and respect for all styles. When you train with us, you will learn the best from all systems integrated into one total martial art.
Our instructors have over 30 years of experience in Martial Arts training and instruction. Respect Martial Arts has helped hundreds of people gain proficiency in Martial Arts in a non-aggressive, positive environment.
Our Mission
Respect Martial Arts is a self-defense program dedicated to the traditions of Martial Arts while utilizing modern practices of sports science and character development. We bring good health and personal power to all of our students, our community, and the world.
Our Style
Respect Martial Arts embraces all Martial Arts. Our founding system is American Tang Soo Do (Empty Hand Way) Karate, a Korean Martial Art brought to the United States by Chuck Norris, however, our studies include arts such as American Boxing, Kickboxing, Aikido, Judo, Jiu-jitsu, Kung Fu, Hapkido, and the list goes on. Master Ercolono's goal is to eliminate the ego boundaries between martial arts systems to allow different styles and stylists to learn from one another.
---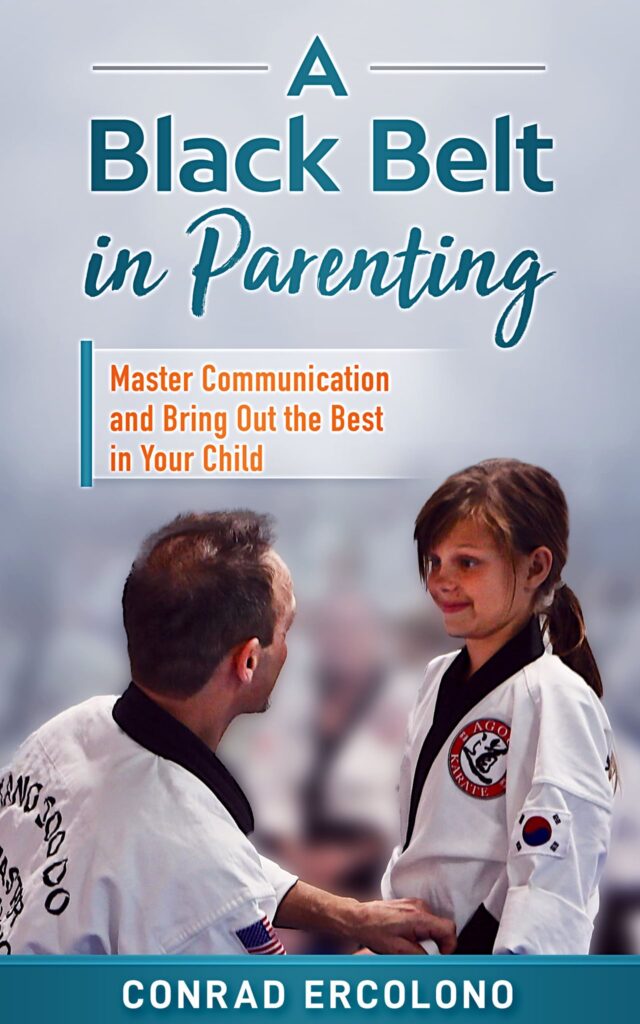 "A Black Belt in Parenting" A book written by Respect Martial Arts Owner Conrad Ercolono
Can't get your children to listen? Want to bring out the best in your children? In his book "A Black Belt On Parenting" Karate Master Conrad Ercolono takes his 30 years plus experience teaching and inspiring hundreds of children and distills it into easy to understand methods that you can use to communicate with and motivate your children. He has blended and tested his unique communication methods to inspire children. With humor, wisdom, and insight, Master Ercolono shares his proven methods to develop self-discipline, motivation, and respect. In every aspect, he believes that discipline is just a vehicle for finding purpose. and communication is found from love.
​